Our tea plantation is progressing very well and anybody who would like to see our project in person is welcome to visit us and learn more about tea, its cultivation and its history. We have taken all the necessary steps at this difficult time to ensure that you have a wonderful teatime in the natural beauty of our plantation.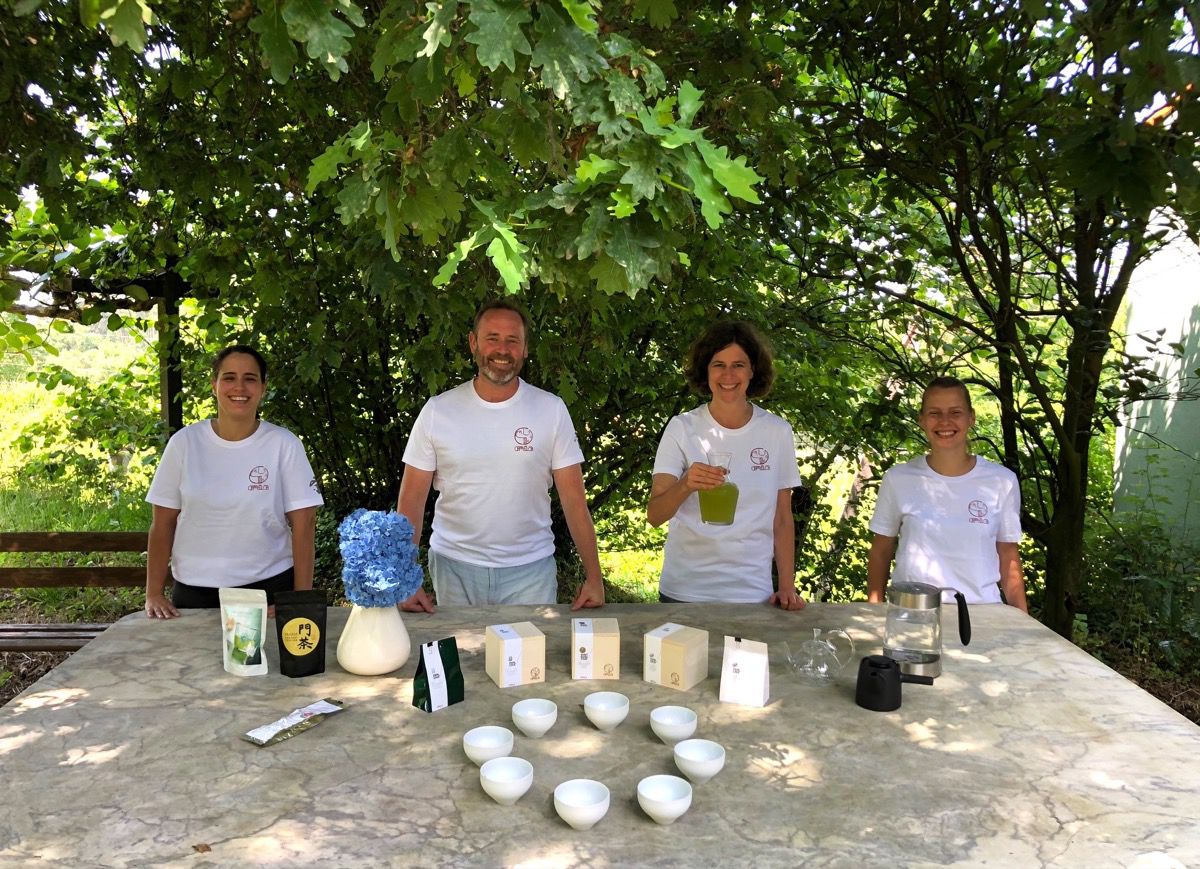 The visit will last approximately two hours and includes a guided tour of the property and a tasting of three distinctly different teas. We receive groups of up to 4 people (price 75€) or up to 8 people ( price 100€) preferably on Tuesday or Thursday afternoons. To book a visit please contact us some days in advance by email: [email protected]
Location: Rua das Escolas Novas 605, 4485-122 Fornelo (see Google Maps)
The photos below were all taken before the outbreak of Covid-19.