Our Tea Plantation is growing and this Spring we did our second harvest. During the Summer we are going to open our doors again to receive visitors (groups of a maximum of 10 people) with a guided tour of the property and a comprehensive tasting in the open air. We have taken all the necessary steps at this difficult time to ensure that you have a wonderful afternoon of tea in the natural beauty of our plantation.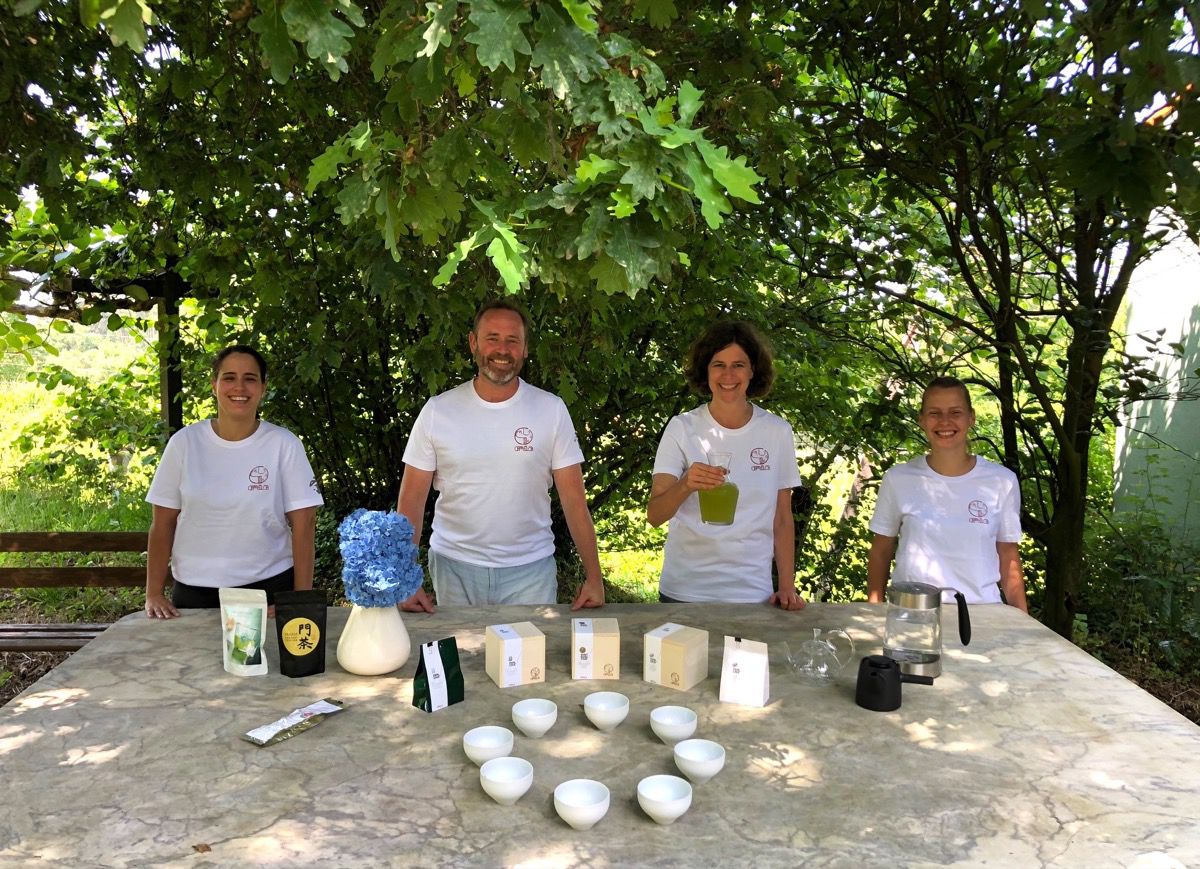 The dates below are currently available and you can make the booking online (price per person €10).
The visit will last approximately two hours and includes a guided tour of the property and a tasting of three distinctly different teas. Groups of up to 10 people who wish to book a private tour on a different date (price €80) can contact us by email at: info@chacamelia.com
Location: Rua das Escolas Novas 605, 4485-122 Fornelo (see Google Maps)
The photos below were all taken before the outbreak of Covid-19.